About Gierad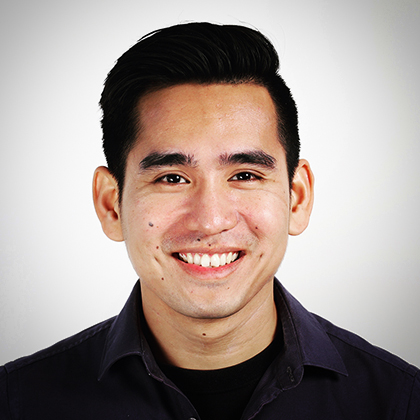 I'm a 3rd year PhD Student at the Human-Computer Interaction Institute at Carnegie Mellon University, where I am advised by Chris Harrison at the Future Interfaces Group.
The central theme of my research explores novel sensing and interface technologies that makes people's interaction with computers more expressive, powerful, and intuitive. My work is anchored on applied research, strongly influenced by the process of invention, and drawing value systems from computer science and technical HCI.
Contact Information


gierad.laput@cs


CV / Resume


@gierad
Outside of research, I enjoy cooking, running, and taking photos. Occasionally, I play drums for Disney Research Pittsburgh.
My name is pronounced as "Girard" with no second "r."
| | |
| --- | --- |
| Nov 01 | Crafted a series of scupltures: wood and steel |
| Oct 29 | At NYC for Engadget LIVE |
| Jul 29 | Gearing up for SIGGRAPH. Demos are ready! |
| Jul 14 | 2 papers accepted at UIST '15: One on Sensing, another on Fab |
| Jun 01 | Working at Google Research for the Summer. |
| Apr 17 | Flying to Seoul for CHI 2015 |
| Apr 14 | UIST rush is over. Now for CHI 2015. |
| Mar 22 | Painting Party at Nathan's House with fellow PhDs |
| Mar 15 | Kendrick's To Pimp a Butterfly drops, world goes nuts |
| Mar 03 | FIGLab drone is up and flying! |
| Mar 01 | Acoustruments wins Best Paper Award at CHI 2015 |
| Feb 17 | First submission to SIGGRAPH ETech. Crossing Fingers. |
| Feb 02 | Apple visits FIGLab. Demos galore. |
Latest Research